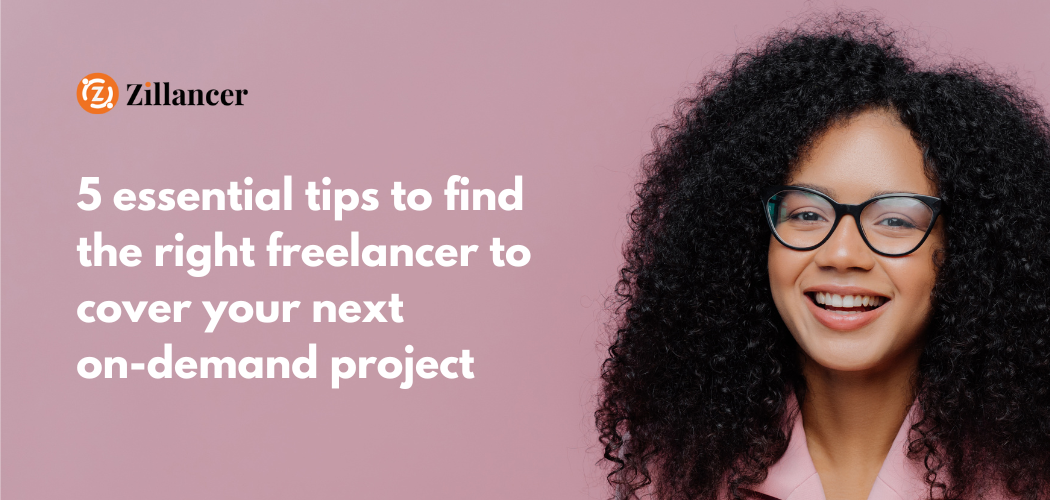 5 essential tips to find the right freelancer to cover your next on-demand project
By Anna Marí, Marketing and Product Manager of Zillancer
When you're looking for a freelancer to work on an on-demand project, it's important to keep a few things in mind. Here are some tips to help you find the right freelancer for the job:
1. Make sure you have a clear idea of what you need: Be precise about the scope of the project and what you expect from the freelancer. The more specific you can be, the better. This will help you find a freelancer who is a good fit for the job.
2. Take your time to find the right freelancer: Don't just hire the first person you come across. Make sure you check the freelancer's references and portfolio in order to get an idea of their work, skills and experience.
3. Communicate clearly with your freelancer from the start: Set expectations and deadlines so there are no surprises. This will help to ensure that the project is completed on time and to your satisfaction. In addition, it is important to provide clear instructions and all relevant information. This will help the freelancer understand your vision for the project and allow them to work more effectively. By taking the time to communicate clearly, you can ensure a successful outcome for your project.
4. Be willing to pay a fair price for good work: When it comes to hiring freelancers, it's important to remember that you get what you pay for. Trying to lowball a freelancer in order to get a cheaper price may seem like a good idea at the time, but in the long run it will likely end up costing you more. The truth is good work is worth paying for. A fair price not only ensures that you'll get high-quality work, but it also helps to build goodwill and trust between you and the freelancer.
5. Leave feedback after the project is complete: As a business owner, you know how important it is to get feedback from your customers. When you hire a freelancer, be sure to leave feedback after the project is complete. This feedback will help other businesses know what to expect from the freelancer and help the freelancer improve their business.
Join Zillancer today, post your ERP project and find the best freelancers to cover your next on-demand project - Following these tips, of course! J